UPCOMING MEETING DATES:
• BCSSGA Conference and Trade Show May 10th and 11th River Rock Casino.

Register Now!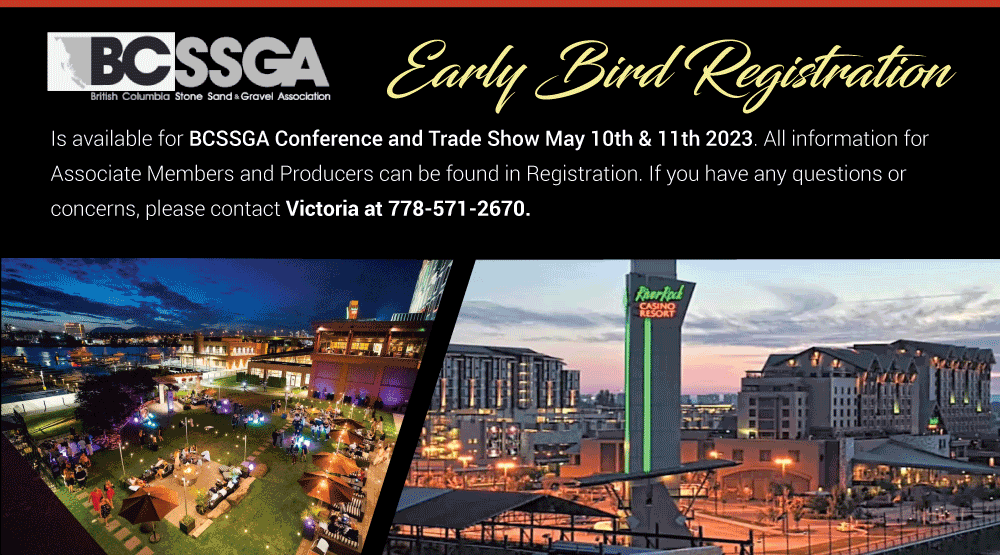 BUILD BACK BC
The BCSSGA is proud to have played a significant role in the rebuilding of the Sumas River Dike and major roads in BC in the wake of the devastating flooding last November. It was an unprecedented disaster and a stark reminder of the need for stone, sand and gravel.